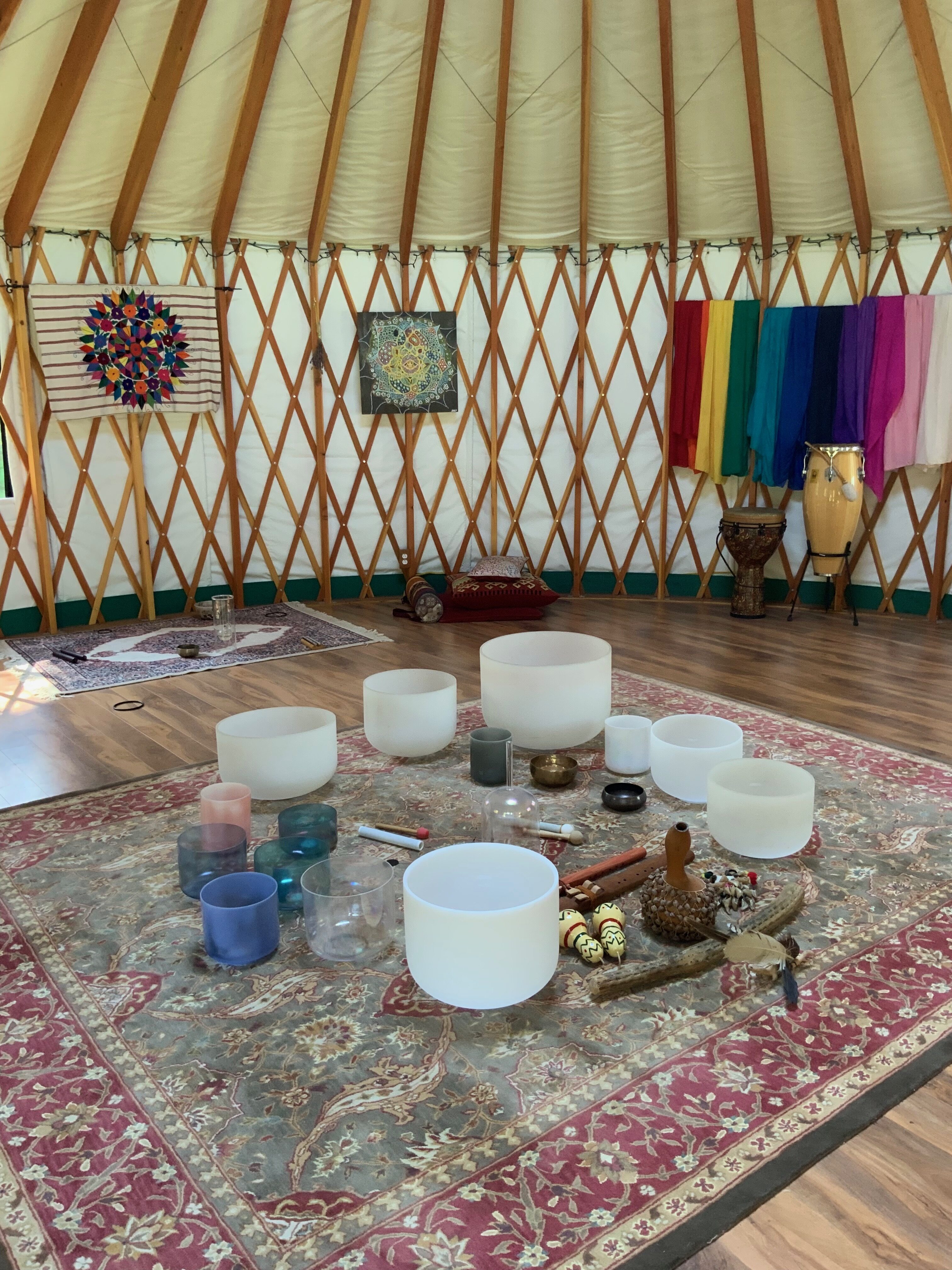 Crystal  Bowls Meditation Circles 
Crystal Bowl Meditation Circles in the Yurt can be a powerful source of transformation for you, for us, on our walk to higher ground.
They can be a tool for tuning in to the "sweet  spot of the generous present moment."
We come together in practice of coherency for our individual bodies and for each other, as well as for the entire planet. Tall order, I know, but we are all part of the cosmic web and the fact is when one of us steps into our fullness just a little more, we all benefit.
The bowls work on a cellular level as well as an energetic level. They help us release the old think and old stories we cling to, that keep us stuck in particular energy patterns that no longer serve us or the planet! They help us create harmony in our bodies as well as with each other.
(All for One and One for All)
---
Sound Bath Meditation
Summer 2019
Friday, June 21 ~ 6pm, Solstice Party
Sunday, June 30 ~ 6pm, New Moon
Tuesday, July 16 ~ 6pm, Full Moon       
Thursday, August 15 ~ 6pm, Full Moon
Remembering: All that Is I Am
Cost ~ Donation of your choice
Bring a mat, blanket, or whatever helps you be comfortable during the  group session.
Each session lasts an hour and is held in the Yurt at Glacier Sound  Click here for directions.